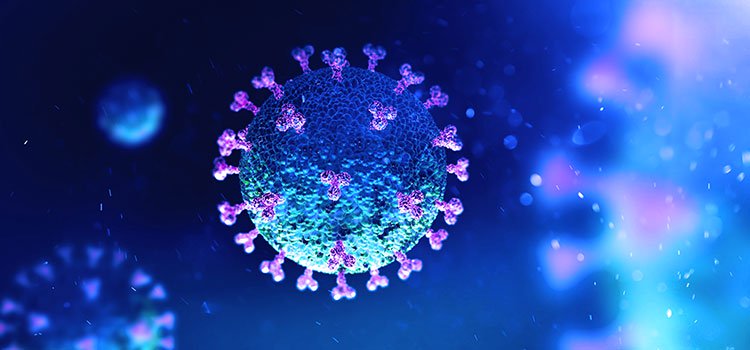 Update: Important Client and Policyholder Information Regarding Our Response to COVID-19
---
San Diego, CA, December 16, 2020 – Update: Important Information Pertaining To CA Workers' Compensation Policies Under Accredited Surety & Casualty Company, Inc.
San Diego, CA, December 15, 2020 – Update: Important Information Pertaining To CA Workers' Compensation Policies under Falls Lake Fire and Casualty Company
San Diego, CA, October 5, 2020 – Update: SB1159 – COVID19-Positive Employer Reporting
San Diego, CA, April 28, 2020 – Please connect to the WCIRB Resource page for Agents and Brokers guidance for workers compensation and data: https://www.wcirb.com/agents-and-brokers
San Diego, CA, April 15, 2020 – U.S Small Business Administration link to learn about the Paycheck Protection program eligibility for small businesses loans during the COVID-19 crisis: https://www.sba.gov/funding-programs/loans/coronavirus-relief-options/paycheck-protection-program-ppp
San Diego, CA, Updated November 11, 2020 – Update: COVID-19 – State Commissioners Bulletins & Orders
San Diego, CA, March 31, 2020 – Update: COVID-19 – CARES Act
San Diego, CA, March 22, 2020 – As noted in our update on March 18, 2020, Atlas General Insurance Services ("Atlas") is committed to delivering exceptional service to our clients, policyholders, employees and stakeholders.
Atlas has enacted our Business Continuity Plan that includes remote access for our work force, with our primary goal to minimize any disruption in service levels while also ensuring the safety of our employees and their families. We are monitoring all notices, recommendations and mandates from state insurance departments and plan to communicate our response through our website and Client Solutions Group.
PAYMENTS AND NOTIFICATIONS
Atlas intends to remain flexible with our payment plans, helping our clients and policyholders avoid a lapse in coverage during this challenging time. Effective immediately, Atlas has enacted the following directives:
For any questions regarding suspension on cancellations for any non-payment of premium notice issued by your state, please see your State Commissioners Bulletins & Orders;
Honoring payroll decreases to reflect business closures and/or limited staffing; and
Complying with all state and federal mandates
DEPOSITS
For new business and renewal policies, we are requiring a down payment and/or the taxes and fees for all lines of business in order to bind coverage.
BILLING
For GoPay assistance regarding a worker's compensation policy, please call 844.467.2946 or email (please provide policy number)
For all other worker's compensation billing questions and concerns, please call 858.724.5275 or email
CLIENT SOLUTIONS
CLAIMS
NIPIT: COVID-19 RESOURCES
As an Atlas General Insurance Services policyholder, you now have access to the most up-to-date and practical information regarding COVID-19 workplace safety with NIPIT.
NIPIT offers industry-specific protocols for reducing the risk of COVID-19 outbreaks at the workplace. The workflow practices at your individual business are unique and so, therefore, must be their COVID-19 safety protocols. NIPIT offers deep resources to Atlas General Insurance Services policyholders with specific recommendations and protocols that are updated each month according to the latest scientific research.
Which kind of mask is most effective against COVID-19 and where do I get one?
I think I was exposed to COVID-19 last night; when should I get tested?
I tested positive but I feel fine; can I still pass the infection to others?
I tested negative but I don't feel well; can I still go to work?
How can I tell if I have the flu or COVID-19?
What extra precautions should I take if my job sometimes requires me to not socially-distance?
The answers to basic questions about COVID-19 should be common knowledge. We provide support to our insureds using the latest and best scientific information. No one should be in the dark when so much has come to light since the pandemic began.
Please Click Here To Learn More About Nipit
Why Should You Choose NIPIT?
LIABILITY DISCLAIMER
Atlas and/or its suppliers make no representations about the suitability, reliability, availability, timeliness, and accuracy of the information, software, products, services and related graphics contained on the Atlas and NIPIT website for any purpose.
The Atlas and NIPIT website should not be relied upon for personal, medical, legal or financial decisions and you should consult an appropriate professional for specific advice tailored to your situation.
To the maximum extent permitted by applicable law, in no event shall Atlas and/or its suppliers be liable for any direct, indirect, punitive, incidental, special, consequential damages or any damages whatsoever including any information, software, products, services and related graphics obtained through the Atlas and NIPIT website, or otherwise arising out of the use of the Atlas and NIPIT website, whether based on contract, tort, negligence, strict liability or otherwise, even if Atlas or any of its suppliers has been advised of the possibility of damages. Because some states/jurisdictions do not allow the exclusion or limitation of liability for consequential or incidental damages, the above limitation may not apply to you. If you are dissatisfied with any portion of the Atlas and NIPIT website, or with any of these terms of use, your sole and exclusive remedy is to discontinue using the Atlas and NIPIT website.
---
About Atlas General Insurance Services, LLC
Atlas General Insurance Services is a full-service program administrator that offers a wide range of insurance solutions. Atlas has expertise in developing and underwriting programs with a variety of insurance carrier partners. Atlas provides exceptional service and unique options for clients seeking workers' compensation, commercial lines and specialty property coverage. For more information, visit atlas.us.com.